Posted by LucyB on 18th Nov 2018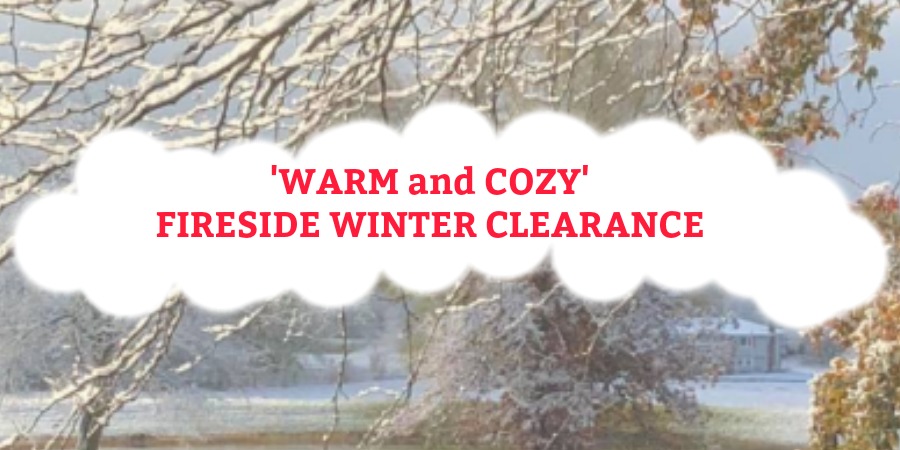 Happy Thanksgiving and Our Gift To You
at Our 'Warm and Cozy' Fireside Winter Clearance
Dear Customers and Subscribers,
Happy Thanksgiving to you and your family. This year it is definitely cooler outside than in previous years so we thought 'Warm and Cozy' is the way to go. Check out our 'Warm and Cozy' Fireside Winter Clearance, you will find amazing gift ideas for the whole family. Just click on the picture above and you will be take straight there!
Our Exclusive Gift to You - Remember to use your sign up coupon at checkout to receive an additional $5 discount even on our clearance prices!
LucyB's Turkey Simple Stuffing Recipe
If you are cooking a Turkey and have not decided on a recipe yet, here is our recipe for a great stuffing. This is my personal recipe so if you like it save it for next year also. You can use this to stuff a whole turkey or if you use turkey pieces such as fillet or thigh, then cut a pocket and stuff the pocket and close the skin with toothpicks. This stuffing also goes well with all other poultry as well.
1 cup breadcrumbs
1 leak or onion chopped finely
1 bunch cilantro chopped finely
1 to 2 eggs whisked
2 teaspoons sweet paprika
1/4 -1/2 teaspoon Chilli Powder(Optional)
salt and pepper to taste
Mix it all together. Once mixed it should be moist ( more runny than cookie dough BUT not as runny as a cake mix )
This is the secret as when it is moist it will absorb the juices from the turkey which makes the stuffing super delicious!
NOTE: Pack the stuffing in the cavity to about 70% because as the turkey cooks the stuffing will grow in volume as
it absorbs the turkey juices and will completely fill out the cavity